As our loved ones age, we always want to ensure they are cared for and receive the highest quality of life possible. For some, that means transitioning into an assisted living facility, where they can continue to thrive in a secure and social environment.
This can be a daunting change, though, especially where finances are concerned. You may recognize that your loved one could benefit from an assisted living arrangement, but you might not know what's involved, where to begin, or if they can afford it.
Here are some key steps and considerations to remember as you begin financial planning for assisted living.
Establish Power of Attorney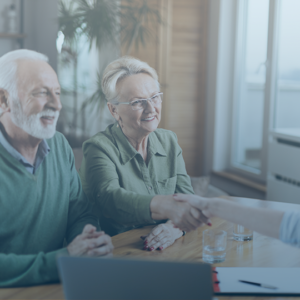 Establishing power of attorney for your loved one is a critical yet often overlooked first step in financial planning for assisted living. Many adult children, for instance, may assume that they'll be able to take charge of their parents' resources when the need arises — but that's not necessarily the case. Without power of attorney, you won't be able to act as a healthcare proxy or access any funds that aren't already in joint accounts. It is essential that you can access the full scope of your loved one's financial resources in order to make informed decisions about their senior care options.
Making the Right Comparisons
Unsurprisingly, one of the most frequent hesitations around assisted living is the price tag. Many see the cost and compare it their loved one's pension or social security benefits, and jump to the that there just isn't enough money. Consider all of your loved one's current expenses:
Do they pay rent, or do they still have mortgage payments?
How much do they owe in property taxes each year?
Do they own or lease a vehicle?
How much do they spend per month on food, utilities, and insurance?
When your loved one moves into assisted living, it's likely that most of these costs will not stick around, potentially freeing up substantial funds.
By contrast, assisted living constitutes a single monthly payment, and includes more than just room and board. This one payment encompasses access to high-quality food options, nurses, security, social events and opportunities, transportation, and general care assistance. When taking this into account and comparing it to the money saved by eliminating your loved one's various individualized payments, the numbers might align more than many would expect.
Evaluate Assisted Facility Pricing and Services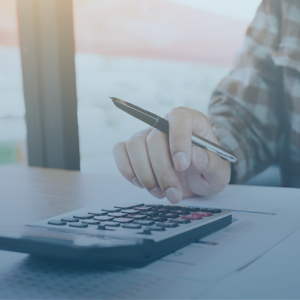 Assisted living facilities exist at a wide range of price points. While you calculate your loved one's regular expenses, you should also conduct research about potential locations and compare their pricing and services. Schedule tours and try to get a sense of what your loved one's day-to-day life will look like in each location. As you research options, consider the full range of what a given facility offers and compare it against other candidates. Just because an option is the cheapest, does that really mean it's the best value? Is there some form of service or care this option doesn't provide? Always think ahead. Be sure to consider whether an assisted living facility you're eyeing is equipped to continue assisting your loved one through the full continuum of their needs, as they may change or grow over time.
Assess All Available Means
Once you have a better idea about the relative cost of assisted living, it's important to get a complete picture of your loved one's means. Are you aware of their total assets? Surprisingly, many adult children don't have a clear understanding of their parents' wealth, including stocks, bonds, property, vehicles, and life insurance policies. You and your loved one may be able to sell or draw from these to help finance the transition to assisted living. Your loved one may even have a long-term care policy. Be sure to ask them about this, as it could provide substantial help. Additionally, if your loved one is a veteran, they may be eligible for special veterans benefits to further help with financial planning for assisted living. Accessing these benefits requires filing an application with the department of Veterans Affairs, so be sure to mention your loved one's veteran status when investigating options, as your chosen care provider may be able to direct you to resources like elder law attorneys that can aid with this or other parts of the financial planning process.
Consider the Whole Picture
While going through this planning process, remember to keep the most important consideration top of mind: What does your loved one need? When it comes to assisted living, sooner is often better. At-home care can be both expensive and less comprehensive than what's offered by an assisted living facility, and an otherwise preventable incident at home — such as a fall or other emergency — could increase both the urgency and cost of selecting adequate care down the line. In such a circumstance, you may miss the assisted living window altogether and need to pursue a higher level of long-term care, at a higher price point.
People choose CareOne's assisted living facilities because of our comprehensive services and amenities that support elders through the full continuum of care, meaning you can spend more quality time with your loved one, and less time constantly worrying about their care and how their needs might change the road.
Have questions about financial planning for assisted living facilities? Fill out the form below or talk to us on our Live Chat.
Contact Form
"*" indicates required fields