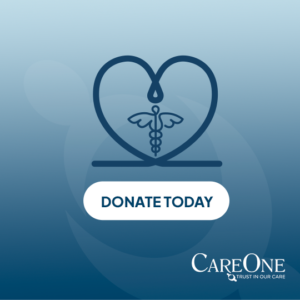 The terrorist attacks on Israel on Saturday, October 7 marked the deadliest day for Jews since the Holocaust. We cannot let this tragic loss of life pass without taking meaningful action. As a proudly Jewish owned and operated health network, CareOne, Ascend, and its partners are joining hands to organize a charter flight this week to transport both reservists and donate to supplies to Israel.  
We have compiled a list of urgently needed supplies to support those affected by the ongoing crisis in Israel. We ask our partners and communities to please consider donating any of the following items: 
Camelbacks (water bags)

 

Headlamps

 

G-Shock Watches

 

Power Banks

AA & AAA Batteries
Heating Bags
Sleeping Bags
Duffel Bags
Mobile Chargers for Phones
Thermal Clothing
Softshells
Winter Hats
Gloves
Headlamps
Socks
Towels
Camping Stoves
Toothbrushes
Toothpaste
Deodorant
Pads and Tampons
Wipes
Travel-sized Shampoo/Conditioner/Body Wash
Band-Aids
Antibiotic Cream
Painkillers
Hand Sanitizers

 
Drop-off Locations 
For convenience, CareOne has arranged several drop-off locations to donate supplies to Israel, including: 
CareOne at Teaneck (

544 Teaneck Road, Teaneck, NJ 07666)

: Please drop off items with the front desk receptionist between 8 AM and 8 PM. If those hours don't work, contact Simeon Ratner at (917)-273-6071 to arrange alternative options for pickup or delivery.

159 Passaic Avenue, Passaic NJ, 07055. 

For any questions or concerns, contact Esther Sebbag at (973)-830-0131.

74 Johnson Place, Woodmere, NY. 

For any questions or concerns, reach out to Raylie Bodner at (516)-816-7227.
We want to express our deepest gratitude to our partners and community for their empathy, generosity, and unwavering commitment to helping those in crisis. 
Let us remember the words of Rabbi Jonathan Sacks: "Sometimes we must interfere. When human lives are endangered, when human dignity is in jeopardy, national borders and sensitivities become irrelevant. Wherever men or women are persecuted because of their race, religion, or political views, that place must — at the moment — become the center of the universe." 
If you have any questions on how to donate supplies to Israel, please email us at info@care-one.com.