CareOne and Columbia Entrepreneurship launched the second-annual Columbia-CareOne Healthcare Innovation Challenge as part of the Columbia Venture Competition, to empower young creators to pursue their entrepreneurial dreams. The 2022 winners, Ivan Tchatchouwo and Heather Nantes, tied for first place. The winners will split the $25,000 prize pool, which was sponsored by CareOne.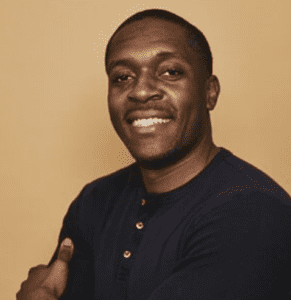 Winner and former Division I NCAA basketball player, Ivan Tchatchouwo, founded The Zone, a platform aimed at tackling the issue of mental and emotional health at universities. The app tracks users' moods and what factors impact emotions over time. The platform can connect users to campus mental health resources and offers meditations, study prep tools and affirmations. Ivan is working with top university programs across the country to reach more students and improve accessibility to mental health care services.
Winner Heather Nantes, founder of Epsom-It, is bringing the healing properties of Epsom Salts to consumers with Epsom-It's magnesium sulfate-based formula, which is 30 times more concentrated than the original Epsom salt bath. Heather founded Epsom-It in 2020 and grew the company into an omni-channel retail brand distributed in major retail chains, physical therapists' and chiropractic offices across the country.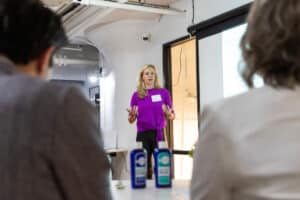 Columbia University graduates and undergraduates were eligible to apply for the challenge, including, post doctorates, faculty, and recent alumni (five years or less from their most current Columbia degree). The eligible submission categories for the challenge spanned across healthcare delivery, patient empowerment, medical devices, EMR management, healthcare for an aging America and medical services.
"Partnering with institutions like Columbia, is part of CareOne's commitment to nurturing healthcare innovation and helping budding entrepreneurs deliver important solutions to the public. When we introduce new health products, devices and tools that make people feel better, we are helping to improve their health outcomes at every life stage. This is critical for CareOne, which supports a large network of patients across the elder care continuum," said David Baruch, Associate General Counsel, CareOne and Columbia alumni.
This year's judges included Dr. Benjamin L. Ranard, MSHP, Pulmonary, Allergy, and Critical Care Medicine New York-Presbyterian Medical Hospital; Linda Martin, JD, Chief Compliance Officer, CareOne; and, David Baruch, Associate General Counsel, CareOne. Judging criteria included both traditional metrics and practical approach, as well as empathy, efficiency, impact and creativity.
"Healthcare is rapidly evolving and nurturing the brilliant ideas of new generations is key to growth in this field," commented Linda Martin. "The 2022 winners of The Columbia-CareOne Healthcare Innovation Challenge have demonstrated a commitment to creative, practical solutions and are well deserving of this prize."
"Through this partnership with CareOne, we aim to foster an environment where young Columbia innovators can network with experts and learn how to raise funding and pitch their stories." said Chris McGarry, Senior Director for Entrepreneurship in the University Office of Alumni and Development at Columbia. "Columbia Entrepreneurship, Innovation, and Design, gives students, faculty and alumni the opportunity to believe in themselves and bring ideas to life."
For more information on the program and the 2023 application process, visit:
https://www.startupcolumbia.org/