Formerly CareOne at King James, the Skilled Nursing Facility Reaffirms its Commitment to the Community – naming it after the town in which it resides
APRIL 27, 2023 – MIDDLETOWN, NJ – CareOne at Middletown in New Jersey celebrated the renaming of its skilled nursing facility as tribute to the region it serves. Formerly CareOne at King James, CareOne at Middletown has consistently shown its dedication to enhancing the health, wellbeing, and quality of life of its patients in the Middletown and Atlantic Highlands communities for more than 55 years.
"This facility is very fortunate to be nestled between two great communities, and after decades of service, it is time for CareOne to pay tribute to the great township of Middletown," said CareOne CEO, Daniel Straus. "As members of Middletown, whose firefighters, police force, and first aid are committed to serving the community's needs, this (facility renaming) is our opportunity to honor all they do for us while helping people around Monmouth County better identify our location."
On April 27th, patients, residents, family members, and community members were invited to attend the ribbon-cutting ceremony for the facility, tour the campus, and celebrate with food, drinks and a live DJ. Rider, the facility's therapy dog, and Roxxy, the facility's therapy miniature pony, were also in attendance.
"During the anniversary month of King James' opening in 1968, we are delighted that we can show the community that we are just as dedicated to serving those in need as we were when it first opened," said CareOne at Middletown Administrator, Jimmie King.
"CareOne will continue to honor King Westerland and Jim Snyder (the King and James of the original name) who were innovative in recognizing the need for a state-of-the-art facility in the community 55 years ago. The dining room at Middletown, the focal point for all major activities and evening dining room for residents, will officially be named the King James Dining Room."
The staff at CareOne of Middletown together represent more than 500 years of dedication to CareOne spanning generations of the families working there. Over the years, there have been numerous relatives of staff and residents working at the facility. Currently, there are two sets of mothers and daughters, a mother and son, and two sisters on staff.
"This facility's longevity is a testament to the excellent service and care our staff provides day in and day out," said Straus. "We are grateful to be joined by the community to honor our past and celebrate the future, together."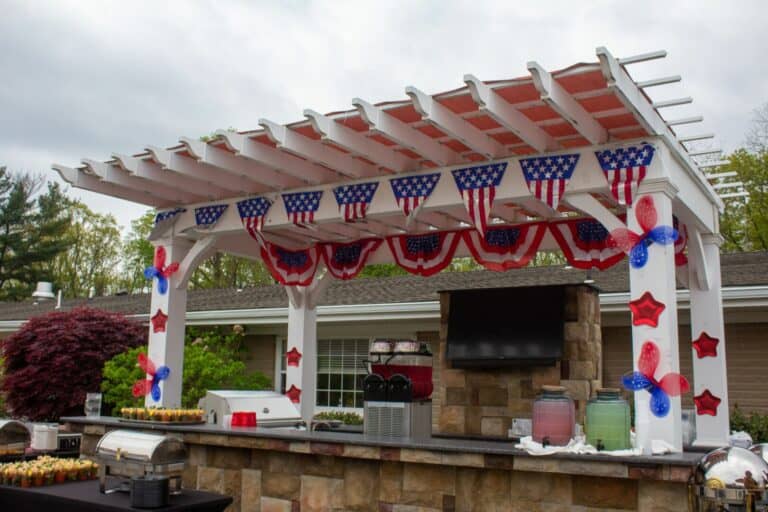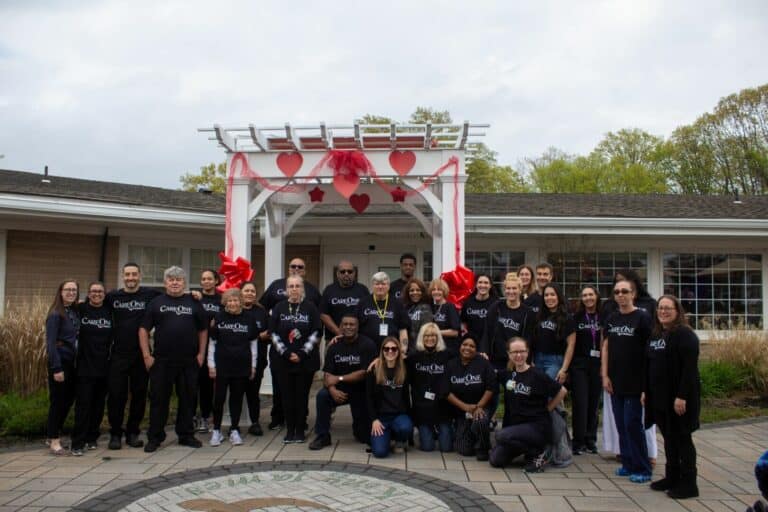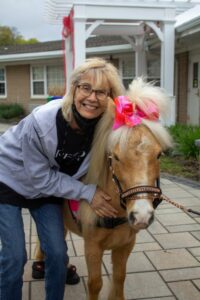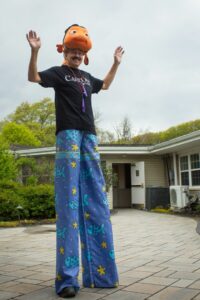 About CareOne 
CareOne is a leading, family-owned senior care provider with more than 60 locations in New Jersey, Massachusetts, Pennsylvania, Michigan, and Connecticut. From independent and assisted living to sub-acute and long-term acute care, CareOne supports residents, patients and their families through every stage of their care journey. The team prides itself in nurturing a people-centered environment and administering a personalized approach to care. This, combined with CareOne's commitment to innovation, allows CareOne to deliver best-in-class clinical service in a place that feels like home. CareOne is where care and community come together to create a better way of aging.  
The CareOne promise is to never stop innovating for you and your loved ones, because everything we do is dedicated to the continuing care of people at every stage of life. 
Interested parties can engage with CareOne on social media by following @CareOneCares on Twitter, @careonecares on Instagram, and CareOne on Facebook and LinkedIn.