By Lisa Rhoads, Vice President of Operations
In the world of healthcare, nurses often face barriers that can impede career growth, such as lack of mentorship, resources, financial support and opportunities for advancement. Recognizing these challenges is critical to nurturing talent.  
At CareOne, we maintain an unrivaled commitment to career advancement in nursing and pride ourselves on the tenure of our employees. Our turnover rate is among the lowest in the country, with many employees staying for 20 years or more. Additionally, CareOne's New Jersey facilities recently hit an exciting milestone, reducing agency hours by 95 percent. This accomplishment exemplifies the transformative power of recognizing and supporting permanent staff, which directly benefits their career journeys and enhances patient care. 
We want to highlight four outstanding employees and their remarkable career trajectories at CareOne. Their stories not only showcase their impressive growth but also underscore CareOne's unyielding dedication to nurturing employees to succeed in their professional lives. 
Terri Rufo, RN, BSN, Building Administrator at CareOne at Holmdel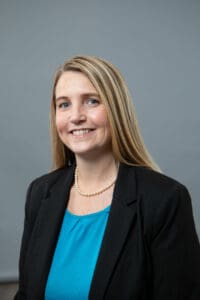 Terri's career journey at CareOne began in 2002 when she joined as a staff nurse, rising up the ranks to become Director of Nursing (DON) just six months later. Through the support and mentorship provided by CareOne, she obtained her nursing home license in 2017 to become the building administrator of CareOne at Holmdel.  
Terri has worked at CareOne for more than 21 years and is passionate about being an advocate for professional development because of the mentorship she received for her own career growth at CareOne. "[Before I became building administrator], I never saw myself as becoming one. But my leaders and mentors at the time at CareOne saw this role for me and encouraged my growth."
Now, in her role as building administrator, Terri recognizes that fostering an environment where employees can succeed is imperative to building CareOne's leaders of tomorrow. "It's a nice feeling to be surrounded by people who want to see you succeed. And to be able to do that for others is really rewarding."  
Blanca Valle, RN, DON at Harmony Village at CareOne Paramus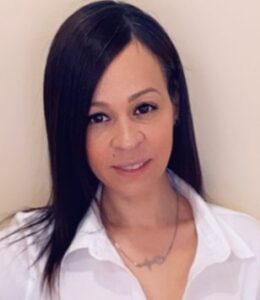 Harmony Village at CareOne Paramus has been characterized by continuous growth. In the four years since she started working at CareOne, Blanca has been promoted three times – from floor nurse, LPN to supervisor to assistant DON and (now) DON. 
Blanca attributes CareOne to her significant career advancement because of the support she has received to pursue higher education and receive her RN degree. "CareOne has supported me by training and teaching me everything. Trusting me to become DON – they've been really supportive in my journey from LPN to RN." 
Blanca's upward mobility is one of her proudest professional accomplishments at CareOne. She also cherishes the relationships she has built with her team and how that's translated into exceptional care for residents.  
Jennifer Diorio, RN, Assistant DON at CareOne at Madison Avenue
Jennifer's passion for nursing led her to pursue a career later in life, after she had her daughter. Joining CareOne in 2017 as a newly graduated floor nurse, she advanced to the role of unit manager before taking on her current position as Assistant Director of Nursing (ADON) at CareOne at Madison Avenue. CareOne's tuition reimbursement and flexible scheduling enabled her to pursue her Bachelor of Science in Nursing Degree. "They support you 100% with what you have going on outside of work. They've been able to accommodate my school schedule and allow flexibility." 
With a zest for continuous growth and willingness to embrace new opportunities, Jennifer appreciates CareOne's commitment to promoting and rewarding employees. Though she is growing in her new ADON role, Jennifer is excited for what's next: "Could I become DON? Will I go back to school and get my NP license? Will I get my master's degree or go into case management? I'm always looking to continue to grow. If an opportunity comes up, I'm willing to go after it." 
Erin Johnson, LPN at CareOne at Ridgewood Avenue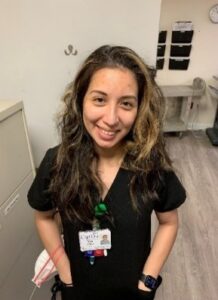 Erin's journey at CareOne at Ridgewood Avenue began in early 2022 as an LPN. She is currently obtaining her RN degree through an LPN to RN bridge program. CareOne's financial assistance and supportive team environment have allowed Erin to balance work and school successfully. Though she was a brand-new nurse when she started at CareOne, she never felt like she was on her own. "When I have questions or concerns, everyone is always willing to help me. I'm always willing to help my team, too." 
Despite being a relatively new nurse, Erin has already made a significant impact at CareOne and started to take on leadership roles and responsibilities. Even though she sometimes didn't feel qualified enough, the faith her leaders had in her made her feel supported and empowered to step up: "I feel proud that they're letting me take responsibility even though I'm new." As Erin looks to the future, she's excited for what's in store. "I have kids and all my hard work is for them. I want to be a nurse practitioner…I want to keep going." 
The CareOne Difference
Terri, Blanca, Jennifer and Erin personify CareOne's commitment to career advancement in nursing. Through professional mentorship, support for higher education, flexible scheduling and opportunities for growth, CareOne empowers our nurses so they can excel and make a meaningful impact on patient care – and their own lives.  
---
Check out our open nursing positions at CareOne's Careers Page.